3 Tips on Cleaning your Skis or Snowboard to Brand New
3 Tips on Cleaning your Skis or Snowboard to Brand New
Do you want your skiing and snowboarding equipment to be as shiny and smooth as new or do you want the snow piling on it while skiing or boarding? A proper snowboard and ski maintenance can noticeably prolong the life of your equipment. Just don't take it too far – remember that the top of your board or skis should not be as sensitive as the base of it. We prepared some great tips on how to keep your equipment look and feel as brand new!
Wax on, Wax off
Waxing makes your snowboard and skis run faster and helps prolong the use of them. How to do it properly? First, take a cloth or rag and/or a base cleaner to clean the base. Clean the surface of the board or skis by using a damp rag or base cleaner. After that, cover the surface with globules of melted wax then spread them around using the iron. Make sure the covering is good – spread it right up to the edges. Let it cool down. Scrape it off. Finally, remove any lingering shreds of wax to make the surface feel nice and smooth.
You should always wax your skis before leaving them in the off-season too, to prevent the rust from appearing.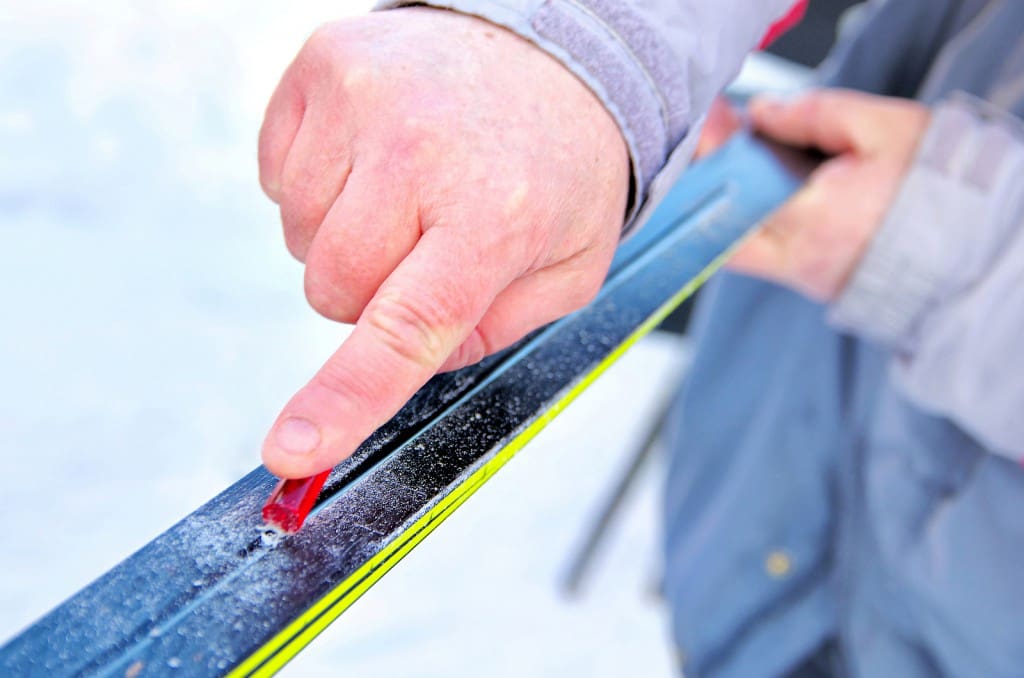 Stop the Rust
Does the rust affect the riding and is it easy to get rid of it? A slight rust isn't too much of an issue unless a precision edging and maximum speed are your priorities. The most important thing about rust is to not let it damage the edges where they are connected to the deck. This most likely will compromise the strength of the board to hold the edge in. The same applies on skis. So how to remove it and stop from further appearing?
First, dry off your skis or snowboard after every use, especially the edges. Don't leave your equipment outside in the snow, even if you go inside for two hours. The easiest way to get rid of the rust spots is to rub them with a gummy or diamond stone – just rub the stone on the rusty edges. If you don't have any of those, try out a fine or medium grit sandpaper – it will work the same and it's cheaper!
 
Prepare the Edges for the Offseason
As much as we all hate it, at some point, we have to put our skiing and snowboard equipment away for the offseason. Have you cleaned it? Have you got ridden off the rust? Great! Now you need to make sure you board or skis don't collect any new rust while they're in storage. Dry them completely, melt a thick coat of wax on the edges and don't scrape it off until the next season. That's it!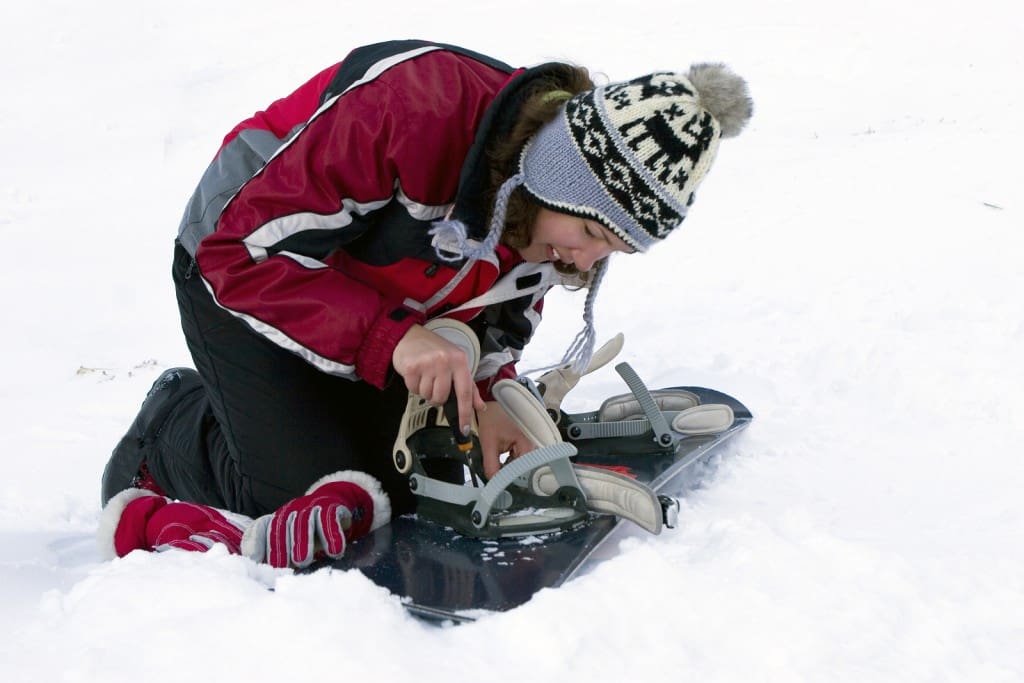 Even if you'll sometimes feel too tired or lazy for drying, waxing or scraping, remember how much money you spent on your equipment. Doesn't work on you? Try this – 1) imagine that you are sliding down the hill as smoothly as ever, or 2) you're struggling getting down while collecting snow on your skis or board. Which scenario sounds more appealing? Hopefully, you learned something useful and will take our advice. Long live your equipment!
Of course, if this sounds like too much effort for you, you can always rent skis from us. It's stress-free and a low-cost option.
Find the ski resort opening dates to start planning your next trip and put those shiny skis to use.